Plant Production Ecology Group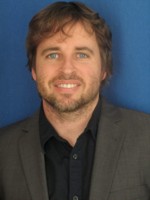 Chairman:
DI.Dr. Gernot Bodner
Universität für Bodenkultur
Abteilung Pflanzenbau
3430 Tulln an der Donau


Phone: ++43 (1) 476543331
e-mail: This email address is being protected from spambots. You need JavaScript enabled to view it.

Objectives:
The Plant Production Ecology Group intends to continue the work of its predecessor, the Experimental Plant Production Group, which was renamed in 2005. The Group aims at providing information about the production of healthy, high quality food and feed on the one hand, and renewable raw materials on the other. Another assignment is to provide objective bases for decisions to be taken, and to promote plant production innovations in the fields of agriculture and horticulture. The results of exact experimental testing are supposed to be quickly implemented and put into practice.
Activities:
The Plant Production Ecology Group has its focus upon the issues of cost-effective and environmentally compatible plant production, addressing people involved in scientific work, administration, consulting institutions (e.g. Farmers' Chambers, Agricultural Colleges) and plant breeding, but also practical plant producers and processors.
Obviously, we are closely cooperating with the Expert Groups for Soil and Plant Nutrition, Phytomedicine, and Food and Nutrition.
In addition to singular issues, the Group will increasingly concentrate upon questions that involve systems of high complexity. Often the complex interaction of soil, crop rotation, fertilization, plant variety, plant protection and processing can only be understood by an inter-disciplinary approach. The annual ALVA Conference as well as common projects involving the above mentioned Experts Groups, together with personal contacts, helps to enhance communication and the exchange of experience.
Activities also comprise methodical aspects, new ways to improve field and laboratory experimentation as well as biometric techniques of data analysis.
The Plant Production Ecology Group respects the legal framework and the international development and provides information about EU-Regulations.
Outlook:
The efficient work of the former Experimental Plant Production Group will be continued, with a future focus on giving higher priority to inter-disciplinary approaches in the fields of consumer-oriented plant production and food safety.