Soil Examination and Plant Nutrition Group
Chairwoman: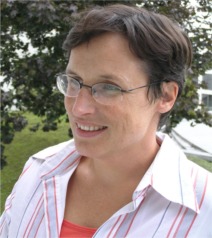 Dr. Heide SPIEGEL
AGES GmbH - Austrian Agency for Health and Food Safety
Institute for Soil Health and Plant Nutrition
Spargelfeldstraße 191, A 1126 Wien
Phone: ++43 (0) 50555 34121, Fax.: ++43 (0) 50555 34101
e-mail: This email address is being protected from spambots. You need JavaScript enabled to view it.
Fall Conference 2009:
Objectives:
The Expert Group is a forum of specialists occupied with analytical and applied research in the fields of soil investigation, plant nutrition and fertilization. One assignment of the group is to further develop, test and discuss the chemical, physical and biological methods of soil investigation, thus creating an Austrian standard that complies with international developments. The high-level expertise of the specialists that form the Soil Examination and Plant Nutrition Group is also available to other institutions (as for instance the ASI-Austrian Standards Institute and AGES Advisory Board). Apart from exchanging scientific information, the expert group is also authorized to work out specific statements concerning the field of soil science and plant nutrition.
Activities:
When ALVA was founded in 1946, the soil science expert group was among the first to be constituted. Presently they are occupied with questions of testing and advancing soil and fertilizer analyses. Additionally, high attention is given to appropriate fertilization (including the use of secondary raw fertilizers) as well as to the nutrients in the soil and their availability to the plants. Another research field is the input of inorganic and organic substances (including contaminants) and their respective effects upon the soil-plant-system. A very special assignment is the regular implementation of collaborative soil studies. This inter-laboratory quality management program is carried out at least once annually, and, due to international standards, has achieved a high significance regarding the necessity of quality management in experimental stations. At present some 25 laboratories from Austria, Germany, Italy, Slovenia and the Czech Republic take part in the collaborative soil study in order to test and document their analytical capacities.
The expert group regularly organizes one or two expert meetings annually, which on the one hand serve as forums of information for colleagues engaged in analytical and laboratory soil investigations; on the other hand the meetings facilitate an exchange of experience between persons practically and scientifically involved in questions of soil dynamics resulting from the input of substances in general and from fertilization and plant nutrition in particular.
Outlook:
For the future, the soil experts group intends to continue the work that has been started, to open the minds of a broad public for the importance of soil investigations in general and to enhance the knowledge about soils based on those investigations. The group as well serves as a singular platform in Austria for carefully and comprehensively considering questions of plant nutrition.